Faith and Sports Conference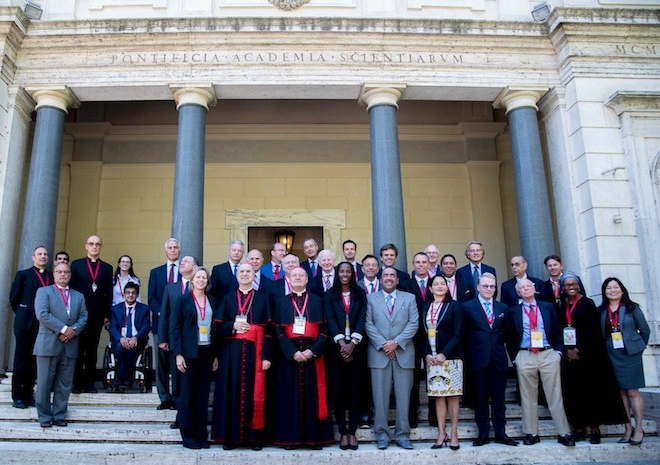 The Vatican prepares for the First World Conference on Faith and Sport with experts from around the globe
Sport and Faith at the Service of Humanity is the theme of an upcoming international conference being prepared by the Dicastery.
World-famous athletes, religious leaders and civil authorities are due to gather for the event aimed at exploring how the Faith and Sports communities can better serve humanity.
A preparatory commission began its work at the Vatican the morning of Septemer 10th 2015. Invited guests brainstormed under the general theme "Sport and Faith at the Service of Humanity".
Cardinal Gianfranco Ravasi convoked the group in order to help develop a cultural and pastoral approach to sports and a major international colloquium on "Faith, Culture and Sport." The Cardinal opened the meeting delineating four cultural aspects of sport: the body, education, ethics, and play, and so set off a two-day conversation involving theologians, professional athletes, academics, international and national sports federations, managers, administrators and other interested parties.
One athlete described the influence of coaches as being somewhere between that of a father and that of an uncle, and few doubt that the sporting world reflects, even shapes and influences many of society's priorities, joys and ills. Another representative laid down the challenge to focus not on "Who is the best?" but on "What is your best?"
The main theme throughout the conference was the question, What can faith and sport do together for the betterment of humanity? Some of the answers looked at the service that can be given to the poor and vulnerable, promoting tolerance, bringing down of racial and gender barriers, and effective promoting of inclusion, as well as bringing joy to people around the world.
Some other central topics and themes of importance were gratuity, free play and participation; the role of coach was seen by many parties as an extrememly important mentoring figure in an athlete's life; the role of sport and faith in the life of young people and the future of sports (e-sports); the role of community, service, cross-cultural mutual understanding, and values.
These recurring topics governed the extensive discussion and fueled the fire for a First World Conference of Faith and Sports in the Vatican October 5-7, 2016.