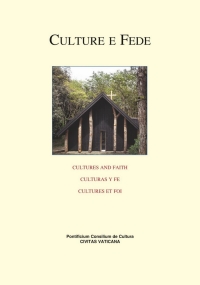 Culture e Fede Vol. XXVI N.3 Cultural Heritage
Volume N. 3 XXVI 2018 of the review of the Dicastery focuses on cultural heritage.
With the successful Vatican Chapels exhibition at the Venice Architecture Biennale, and the conference "Doesn't God live here anymore?", the theme continues to be a creative area in the service of memory and pastoral vitality. Tourism, education, collaboration and technology are just some of the characteristics that feature in a pastoral approach to cultural patrimony.
See the index and note the original languages.
Other sections of the review present the activities of the Courtyard of the Gentiles, the Department for Sport and other cultural activities celebrated in 2018.