Tertio Millennio FilmFest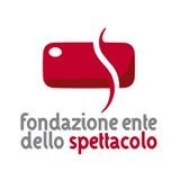 Tertio Millennio FilmFest is an annual event based in Rome exploring, in the language of the seventh art, the spiritual space for reflection and the meaning of human existence today, concentrating on high quality images on the transcendent dimensions of life.
In close collaboration with the Pontifical Council for Culture and the Italian Episcopal Conference, this spiritual cinema Festival now focuses on numerous themes and ideas in an intercultural and interreligious context allowing young and emerging cinema directors to dialogue in the manner of the Courtyard of the Gentiles. A courageous and fascinating cultural project, it is an adventure for all those involved in the category, exploring new "luminous epiphanies" on the human soul, and has its own constantly updated portal at the address: www.tertiomillenniofilmfest.org
Cardinal Ravasi's 2015 discourse for the Festival's renewed policy is available here.